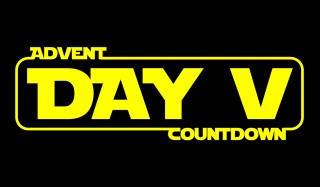 Sabine Wren is an accomplished warrior so can wield a vast array of weapons to deadly effect. However, yesterday's mounted blaster cannon seems better suited to a generic soldier so I am hoping to find another minifigure on day five.
Major Brance serves as a communications officer for the Resistance on D'Qar and appears most prominently in a deleted scene from Star Wars: The Force Awakens, during which he reports the destruction of Tuanal Village to Leia. I am always delighted to see obscure characters in minifigure form so am very pleased to add this figure to my collection, particularly since he will soon be joined by Major Ematt in 75202 Defence of Crait.
View image at flickr
The minifigure features a new torso which is decorated with a dark tan tunic and a metallic silver badge denoting his rank. I like the belt printed around his waist and the inclusion of a few subtle dark bluish grey lines depicting seams shows impressive attention to detail on the part of the graphic designer. There is no printing on the dark brown legs, thereby reflecting their plain appearance in the film.
View image at flickr
Brance's head has been used for Owen Grady, Star Lord and the Winter Soldier in past sets so is fairly common. A brand new design would have been ideal but I think this one suits him quite well, featuring some stubble along with smiling and angry facial expressions. The minifigure comes equipped with a pearl dark grey blaster rifle so matches other Resistance forces who are similarly armed.
Overall - 4.5 - LEGO Star Wars Advent Calendars can always be relied upon to include an obscure minifigure and Major Brance is an excellent addition to the range!
Sponsored content