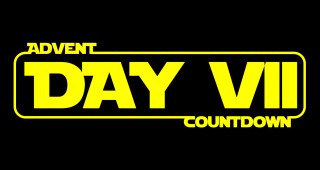 Star Wars is a story defined by good and evil, following the evolution of heroes and villains across three trilogies and beyond. This year's LEGO Star Wars Advent Calendar has already featured several mini models and minifigures aligned with good but lacks villains, a balance I hope will be redressed during the next few days.
First Order Stormtroopers are becoming increasingly common across the LEGO Star Wars range, befitting their prevalence in the Sequel Trilogy thus far. The shaping of the helmet is perfect in relation to the movies and the printed designs look great too, featuring black lenses and some vents as well as a silver filtration nozzle on the chin.
View image at flickr
Removing the helmet reveals a standard Clone Trooper head underneath. A unique design would have been preferable but this common element is fine given that most people will keep the helmet on. The torso and legs are printed with detail equal to that on the helmet and include separate armour plates, several pouches for equipment and a thermal detonator on the back of the torso.
View image at flickr
However, it is unfortunate that the Stormtrooper's blaster is not included and this does not bode well for the coming days. LEGO Star Wars Advent Calendars often contained weapons racks before 75146 Star Wars Advent Calendar was released in 2016 and I hope they will not make a return this year.
Overall - 4.0 - I am always pleased to add another First Order Stormtrooper to my collection but am disappointed that he does not come armed with a blaster rifle.
Sponsored content