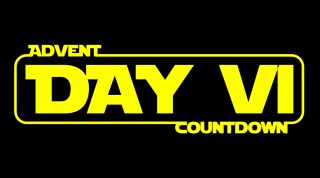 Yesterday saw the arrival of our first minifigure based upon Star Wars: The Force Awakens so I am expecting to come across a corresponding model from the Sequel Trilogy behind door number six. Let's open it and find out...
This rendition of an Atmospheric Assault Lander, better known as the First Order Transporter, certainly fits the bill. It contains an impressive total of 22 pieces and is therefore very detailed, featuring compartments for the landing gear on either side as well as angled engine armour towards the rear. A functioning deployment ramp would have been fantastic but may not be possible at such a small scale.
View image at flickr
The cockpit is positioned on top of the hull so appears quite exposed but this affords the pilot a great view of the area around the landing zone. This assembly looks splendid in relation to the source material, although I think a trans-black tile might have been more appropriate for the viewport than this opaque 1x1 element. Fortunately, you can easily swap it for the spare trans-black piece from day three if you wish.
View image at flickr
The engines are formed using three trans-medium blue elements and these are definitely my favourite aspect of the model. They glow beautifully and I love how 1x1 slopes have been used to replicate the angle of the thrusters in the movie. Subtle details like this are what distinguish excellent Star Wars mini models, like this one, from those that are simply good.
Overall - 5.0 - I am delighted with this Atmospheric Assault Lander. It is instantly recognisable and includes all the details one would hope to find, not to mention a couple that I expected to be omitted given the tiny scale!
Sponsored content