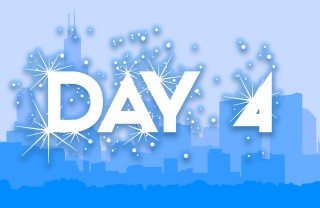 The first several gifts from the 2018 LEGO City Advent Calendar have been reasonable, although there remains some room for improvement in my opinion, especially when compared with previous calendars.
Hopefully today's gift will be more impressive.
I imagine this Husky and its food bowl will probably divide opinion. There is no actual construction which is disappointing but the gift does include some wonderful pieces, the most appealing of which is a white dish which has only appeared once before in 70922 The Joker Manor during the last couple of years. A similar element was introduced in 1997 but this example features a different part number.
View image at flickr
The husky is similarly interesting and will definitely appeal to those who do not already own this animal. However, many different LEGO sets have included Huskies and it would have been nice to see another breed with an equally wintry theme. I have a particular soft spot for Samoyeds so an entirely white piece, without dark bluish grey highlights, would have been fantastic!
Overall - 4.0 - Animals are always a welcome addition to Advent Calendars and the rare dish is excellent.