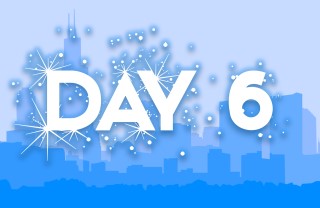 The opening days of the 2018 LEGO City Advent Calendar have been slightly disappointing in my opinion. I enjoyed the miniature Space Shuttle from day one but many of the subsequent gifts have been rather dull.
Nevertheless, my expectations remain high for day six.
Many different snowmen have appeared in LEGO Advent Calendars but there has yet to be a definitive version in my opinion. This example is unusual, although its incorporation of a minifigure torso reminds me of 60024 City Advent Calendar from 2013. Personally, I prefer models with twigs for arms but there are snowmen with arms made from snow in reality so this design is equally effective.
View image at flickr
The snowman wears a black top hat and a red scarf, both of which feel very traditional. A red version of the scarf introduced for The LEGO NINJAGO Movie range would have been preferable here, although I think the present element looks good too. A mug filled with coffee, or cocoa, is also included and its contents need not be imagined as a reddish brown 1x1 round plate fits onto the cup, as demonstrated above.
Overall - 3.0 - Today's snowman certainly feels seasonal but I think alternative designs have been more attractive.