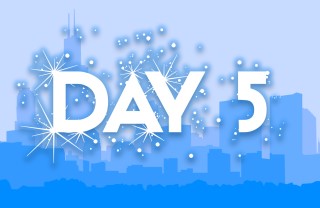 Door number four of the City Advent Calendar opened to reveal a Husky, leading me to wonder whether an animal theme might develop during the next couple of days. I enjoy collecting LEGO animals and certainly hope so!
Let's open today's door and find out...
This simple sled slides on four pearl silver runners, formed using ice skates. I like this building technique and there is plenty of room to seat a minifigure on the sled, as one would expect. Unfortunately, I think its colour scheme looks somewhat jumbled, featuring blue, tan and reddish brown elements as well as the aforementioned pearl silver runners.
View image at flickr
Furthermore, the small mound of snow feels totally superfluous. The sled cannot run over the mound very easily as the runners must pass over two exposed studs. A slightly wider structure would have been much more effective.
Overall - 2.5 - This vehicle offers some play value and I like its runners. However, past LEGO sleds have been more impressive than this example.