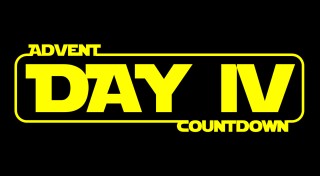 LEGO Star Wars Advent Calendars have typically focused upon certain planets or films for several days in succession but the first three days of this calendar have been extremely varied.
I am excited to discover what will appear behind door number four...
Today's gift contains an impressive total of 21 pieces, along with six spares. These elements form a tiny rendition of a TX-130 Saber-class Fighter Tank which has not appeared in a Star Wars Advent Calendar before. I appreciate receiving something brand new but am not sure how effective this model really is. It does resemble the Republic's light tank but certain details of its shape have not been captured properly.
View image at flickr
Furthermore, the trans-black cockpit looks out of place in my opinion. The original tank features small viewports nestled between heavy armour so they could probably have been excluded altogether at this scale. I do like the laser cannons on either side of the cockpit though and the colour scheme of dark red, white and light bluish grey looks superb in relation to the source material.
Overall - 3.0 - I am pleased to find a new vehicle on day four but the designer has struggled to capture the shape of the original tank at such a tiny scale.