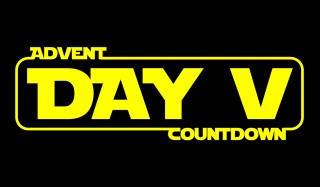 The new LEGO Star Wars Advent Calendar has now visited three separate eras within the Star Wars universe. Past sets have followed a more consistent formula but predicting subsequent gifts in the 2018 calendar is difficult.
Find out which time period is our focus today after the break...
IG-88 made his first appearance in Star Wars Episode V: The Empire Strikes Back and has subsequently become a popular bounty hunter. I am therefore delighted to see him here as this minifigure is only found in two sets, 75167 Bounty Hunter Speeder Bike Battle Pack and 75222 Betrayal at Cloud City. Moreover, many different assassin droids exist within the Star Wars universe so this could represent a generic character, if you prefer.
View image at flickr
The dark bluish grey colour scheme looks superb and I like the orange photoreceptors printed across the front of IG-88's head. He wields a pair of different blaster rifles, one of which is kept on the droid's back. I hope this suggests that the 2018 Star Wars Advent Calendar will exclude weapons racks!
Overall - 4.0 - IG-88 is a popular character and I am satisfied with today's gift, particularly since it can also represent a generic assassin droid if you already own an IG-88 minifigure.