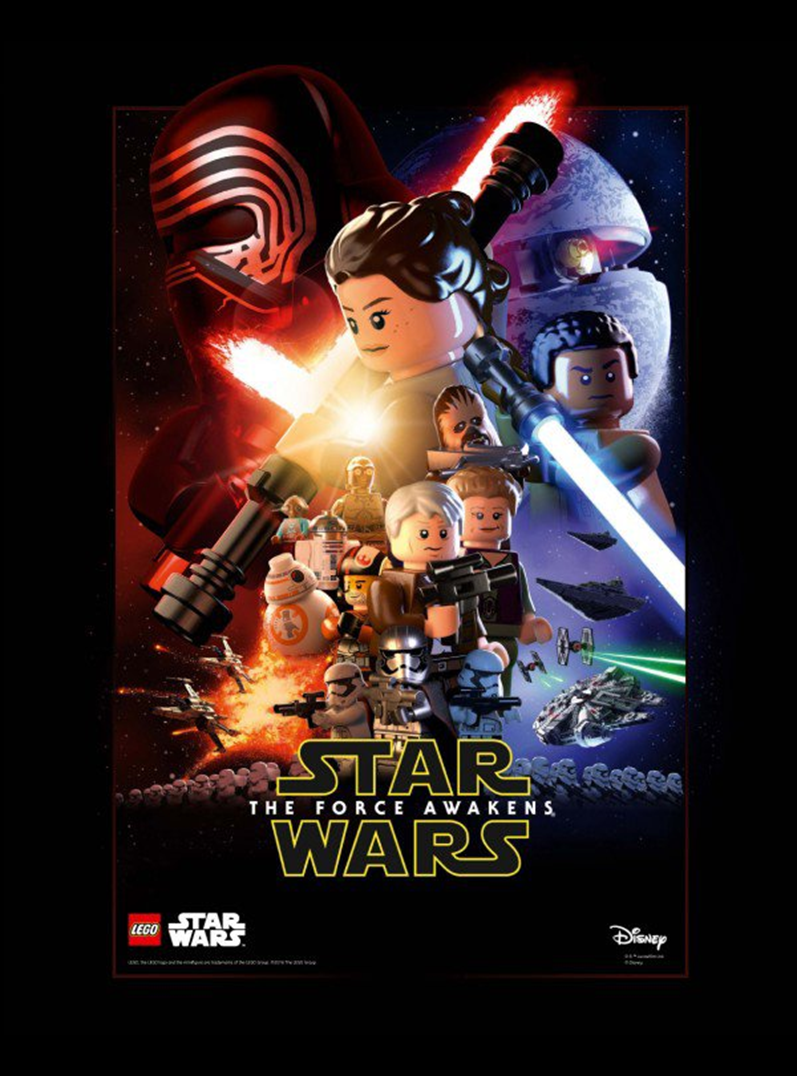 Star Wars: The Force Awakens is the most recent addition to the Star Wars saga and has already yielded twenty-two LEGO sets in just over a year. I have been thoroughly impressed by most of the range and the breadth of coverage has been extraordinary given the relatively short time since the film was released.
However, The Force Awakens introduces a myriad of new characters, locations and craft, many of which have yet to appear in an official set but have huge potential. Read on to find out more about them...
Thirty years have passed since the Galactic Empire was defeated at the Battle of Endor but a new threat has risen to take its place, the First Order. This fanatical organisation seeks to take control of the galaxy and is therefore desperate to destroy Luke Skywalker, the last Jedi Knight, who has vanished. The Resistance is similarly keen to find Luke in the hope that he will be able to aid them in the battle against the First Order so Leia sends Poe Dameron to Jakku in search of Lor San Tekka, a village elder who has acquired a navigational chart which is believed to reveal Luke's location.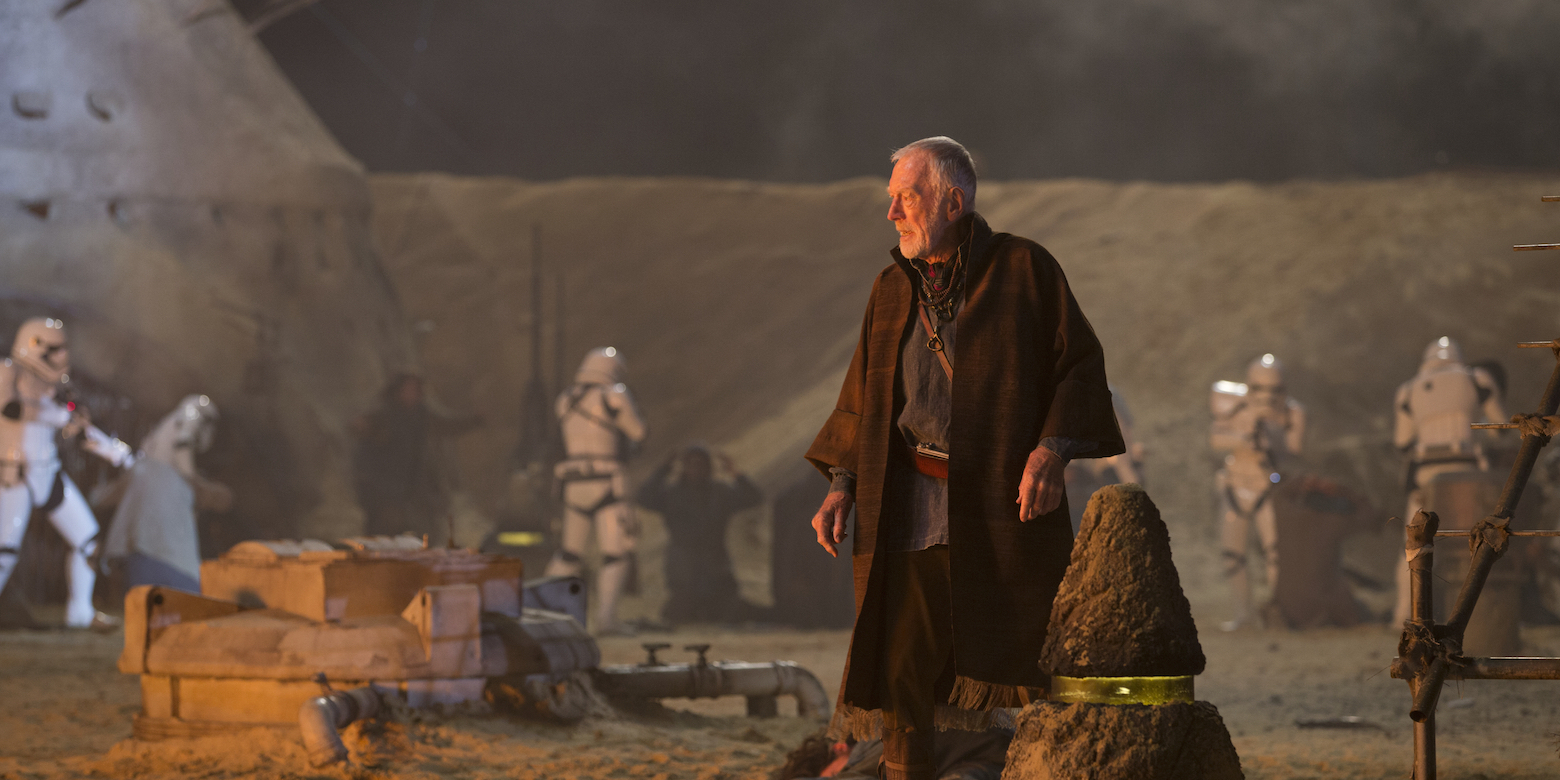 Poe retrieves the data but a detachment of First Order Stormtroopers arrives as the Resistance pilot attempts to leave. He passes the map to BB-8 and urges the droid to flee, remaining behind to delay the First Order's pursuit. A tiny section of Tuanul appears in 75149 Resistance X-wing Fighter alongside a Lor San Tekka minifigure and it seems unlikely that we will see any more of this remote settlement in official sets. Its alien inhabitants have the potential to yield some interesting minifigures but the buildings only appear briefly in the film and would offer little play value so I think we will have to make do with what little of Tuanul village has already been released.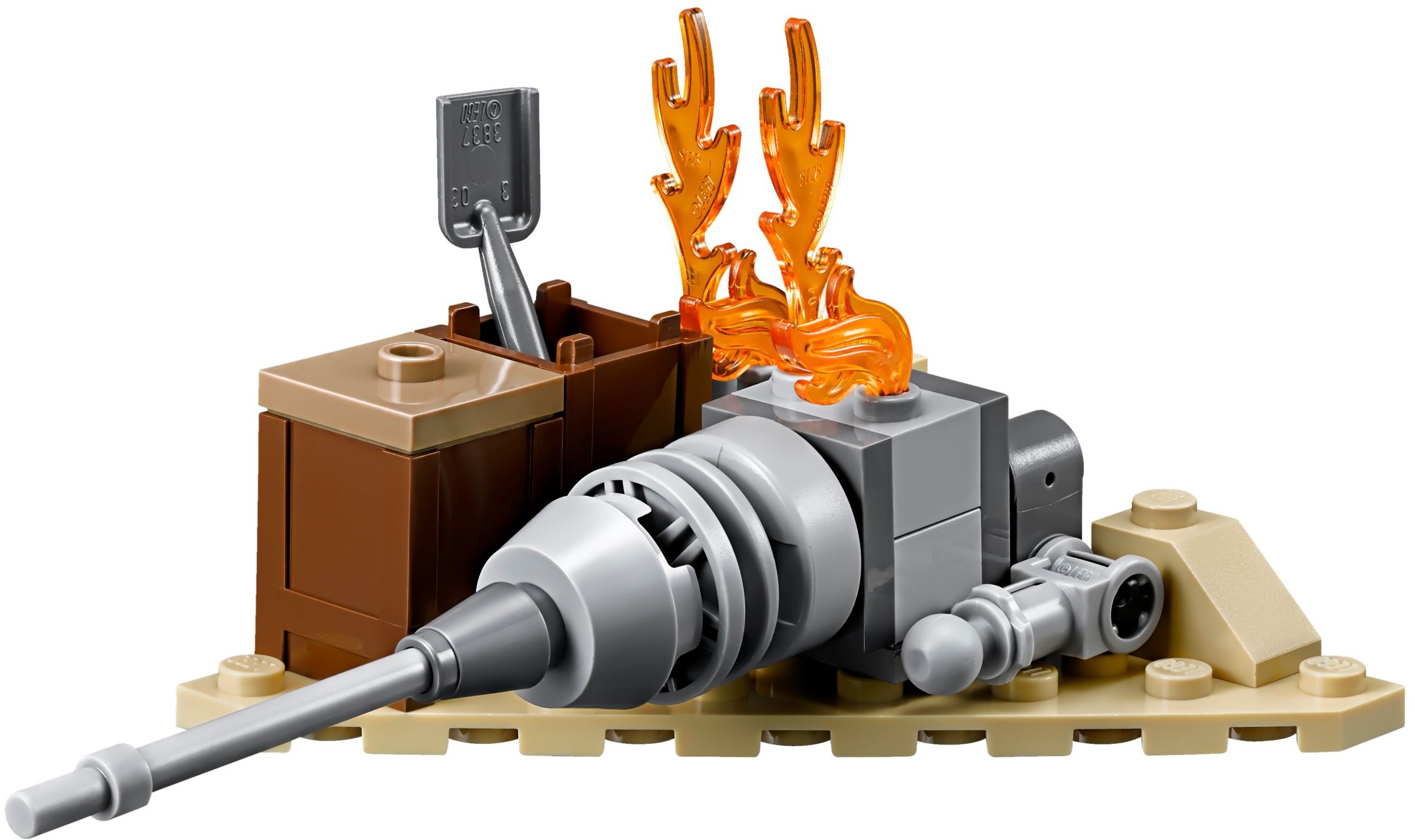 The lightly-armed citizens are quickly overwhelmed by the First Order and Lor San Tekka is captured. An imposing shuttle lands as Flametroopers lay waste to the village and Kylo Ren emerges to confront the elderly explorer. Ren requests that he deliver the map but is refused and cuts San Tekka down in frustration.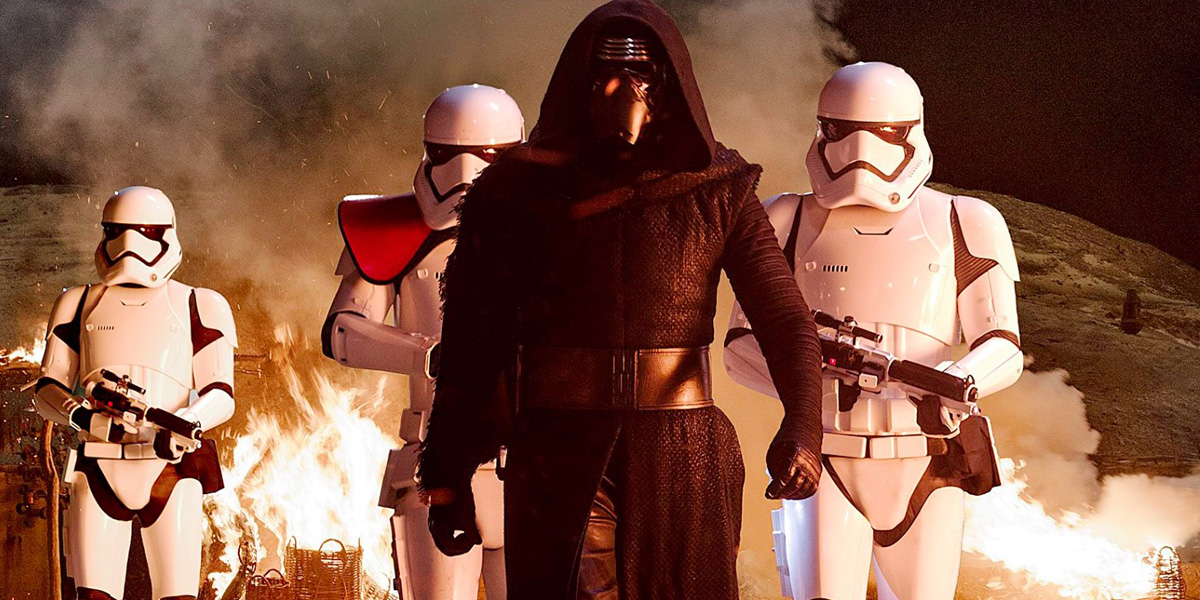 75104 Kylo Ren's Command Shuttle was perhaps the weakest of the first seven Star Wars: The Force Awakens sets and I think it is worthy of a revised model in future. A great deal more material on which to base the design is now available and the original model could surely be significantly improved with a more accurate colour scheme and angled wings.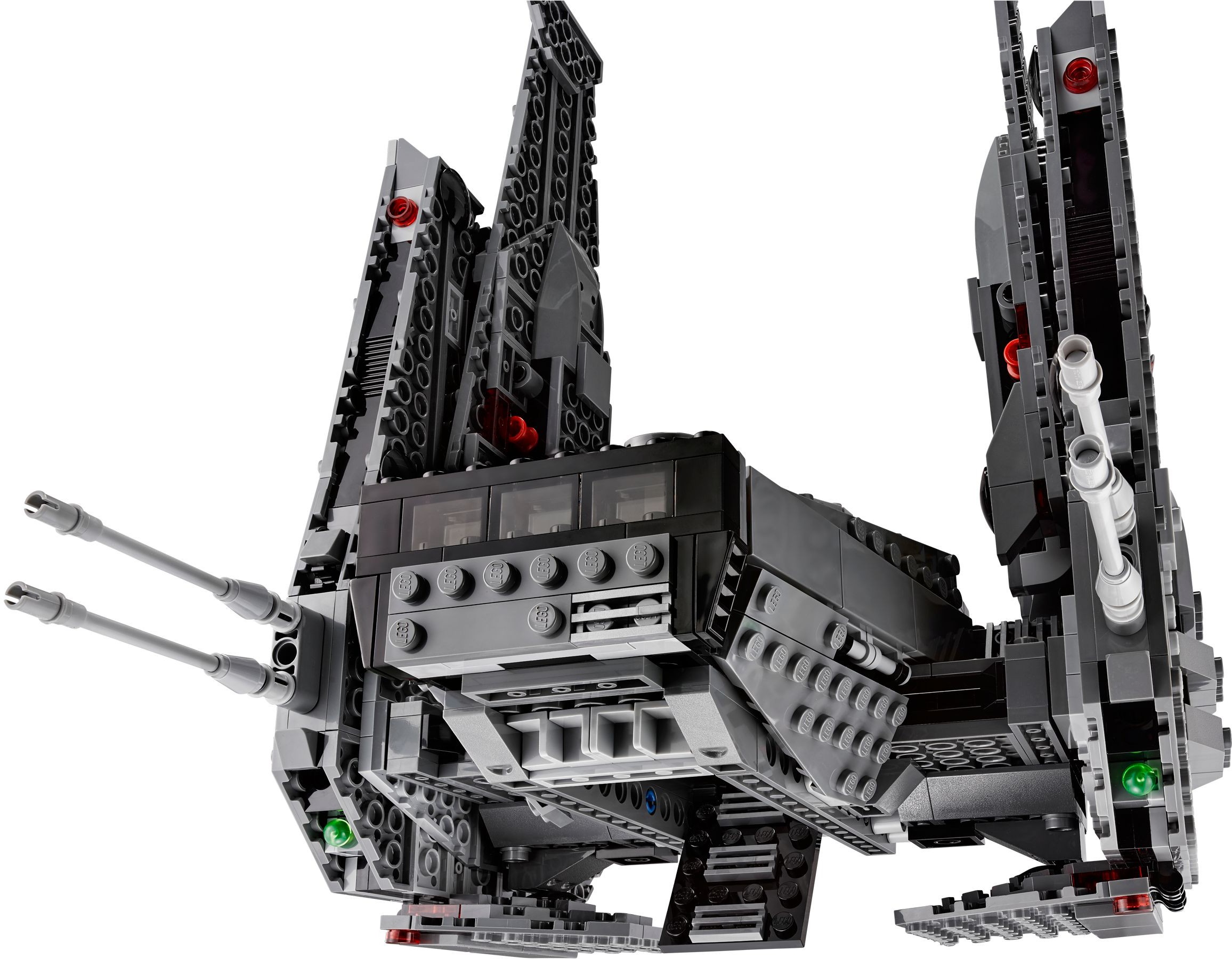 As Lor San Tekka falls, Poe shoots at Kylo Ren but he stops the laser blast using the Force and Poe is taken to the Star Destroyer Finalizer for interrogation. Ren orders that the villagers be executed and a Stormtrooper known as FN-2187 watches in horror as the massacre is carried out. Poe is tortured using the Force and eventually reveals that BB-8 is in possession of the map so troops are dispatched to search of the droid on Jakku.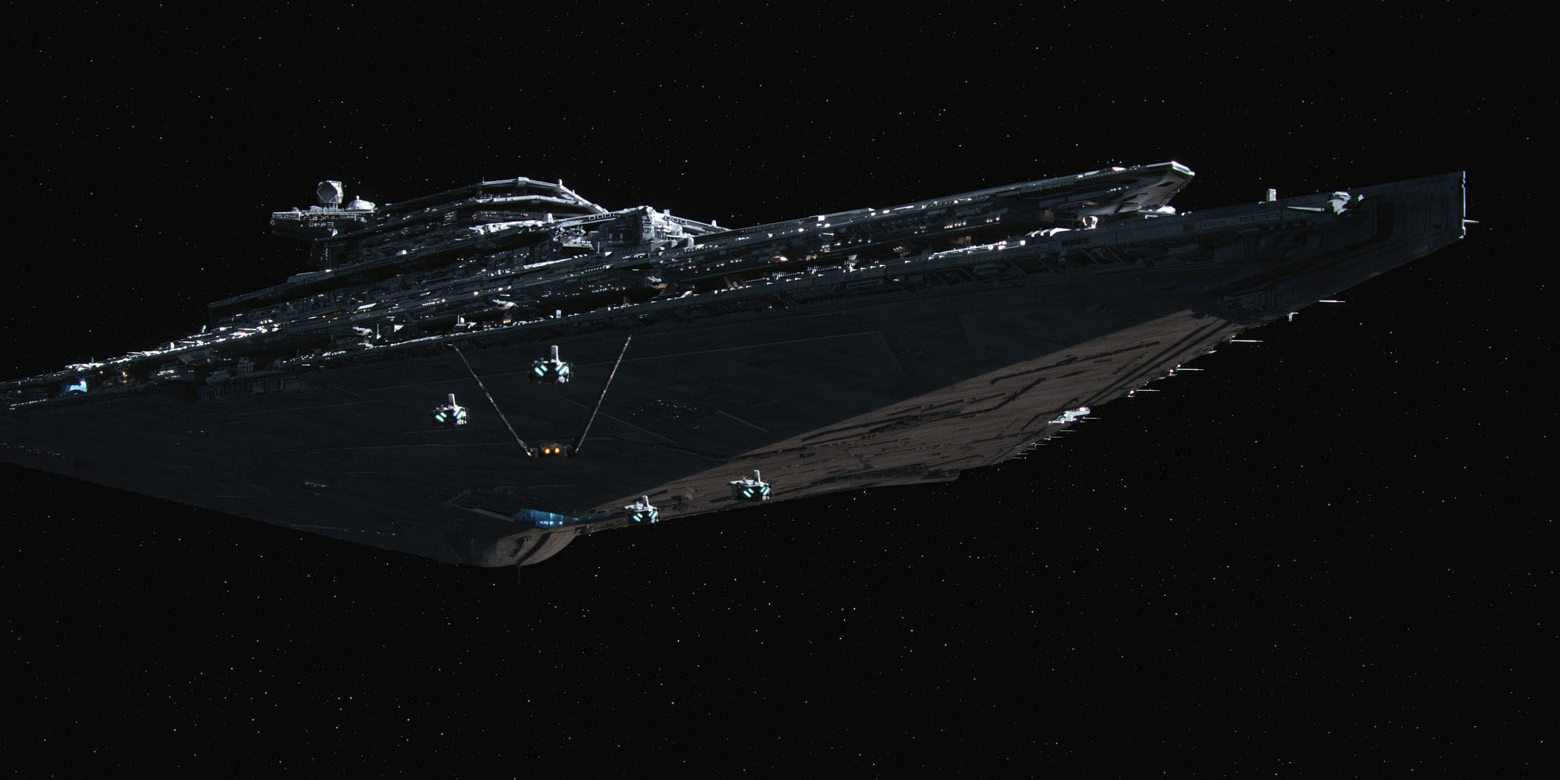 The Finalizer resembles the Imperial-class Star Destroyers seen throughout the Original Trilogy but offers some interesting new design features and I think it is worthy of a large set. The concept of 75055 Imperial Star Destroyer works very nicely in my opinion so a somewhat similar model based on the Resurgent-class vessel would appeal to me. The interior could incorporate Kylo Ren's quarters with Darth Vader's burnt helmet and a command bridge area so I think there is a lot of potential play value and it is certainly something that I would purchase.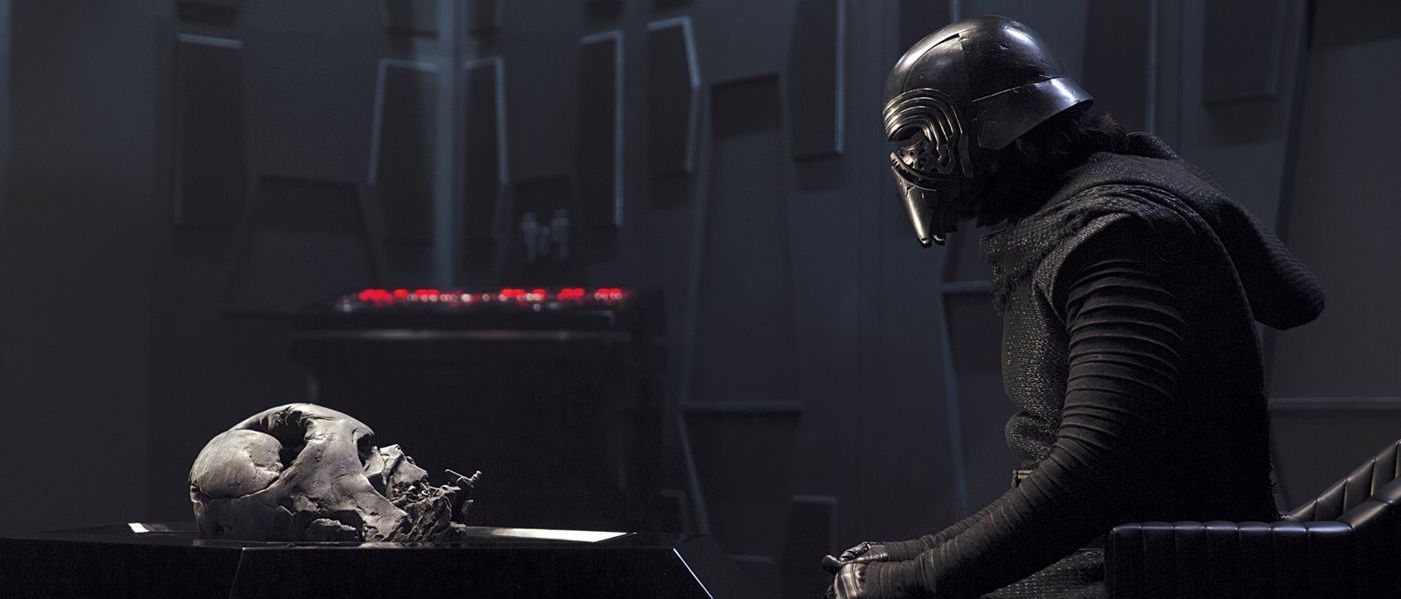 Knowing that non-conformity results in severe punishment, FN-2187 chooses to desert the First Order and frees Poe Dameron. Together they steal a Special Forces TIE Fighter and Poe dubs his new friend 'Finn' rather than using his numerical designation. The fighter is shot down and crashes on Jakku, but not before dealing extensive damage to some of the Star Destroyer's turbolaser batteries. 75101 First Order Special Forces TIE Fighter remains one of my favourite sets from the whole of the Star Wars: The Force Awakens range and I see little potential for improvement at minifigure scale but I would be glad to see a standard TIE/Ln Fighter recreated using similar techniques and pieces.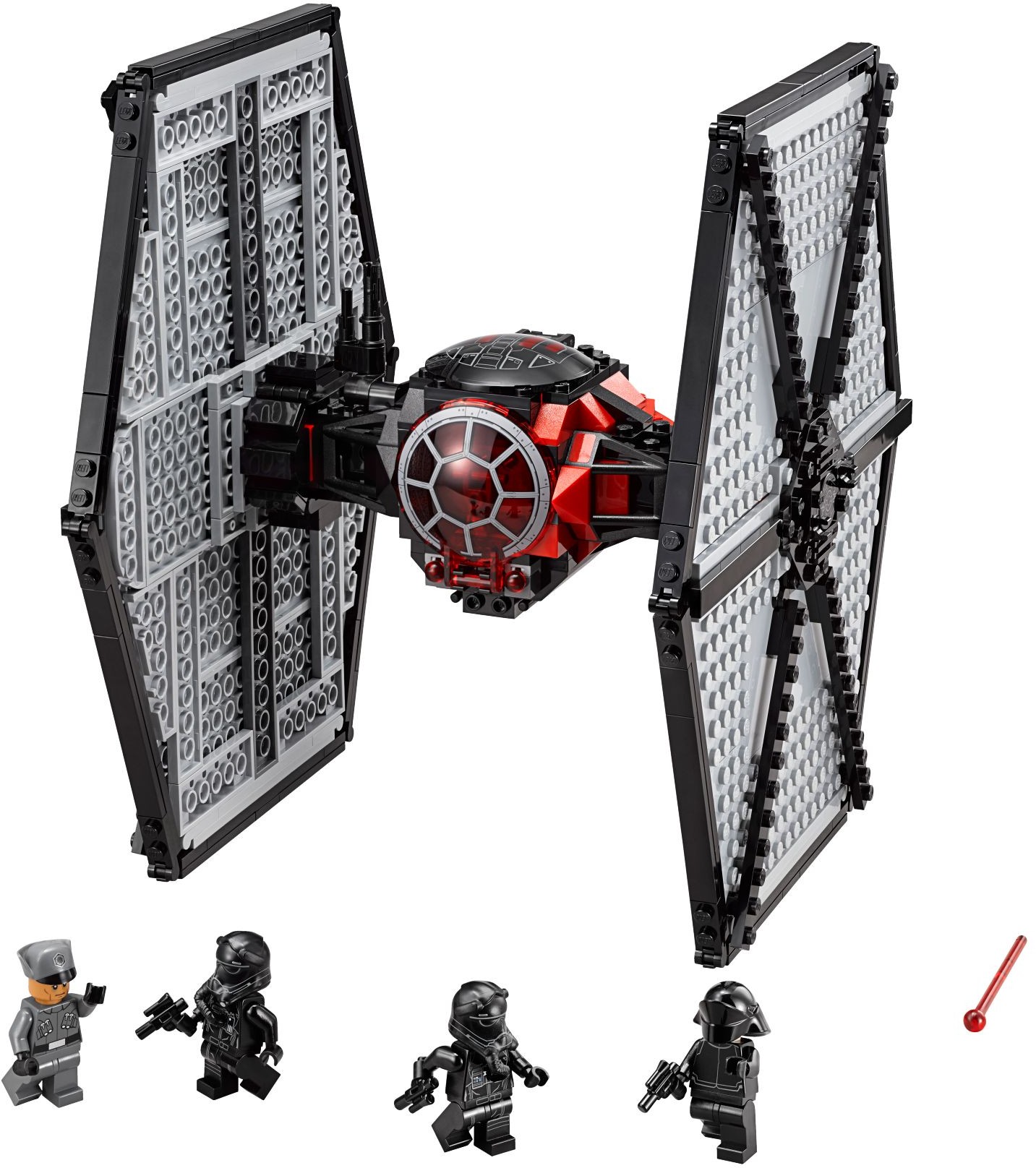 Finn ejects from the TIE Fighter and lands far from the wreckage. He returns to the crashed ship in search of Poe but only finds his jacket before leaving in search of the nearest settlement. Meanwhile, BB-8 rolls across the desert and encounters a scavenger named Rey. The droid travels to Niima Outpost with her and spots Finn wearing his master's jacket, prompting Rey to accost the former Stormtrooper. He claims to be a member of the Resistance and informs BB-8 that Poe was killed during their escape from the First Order.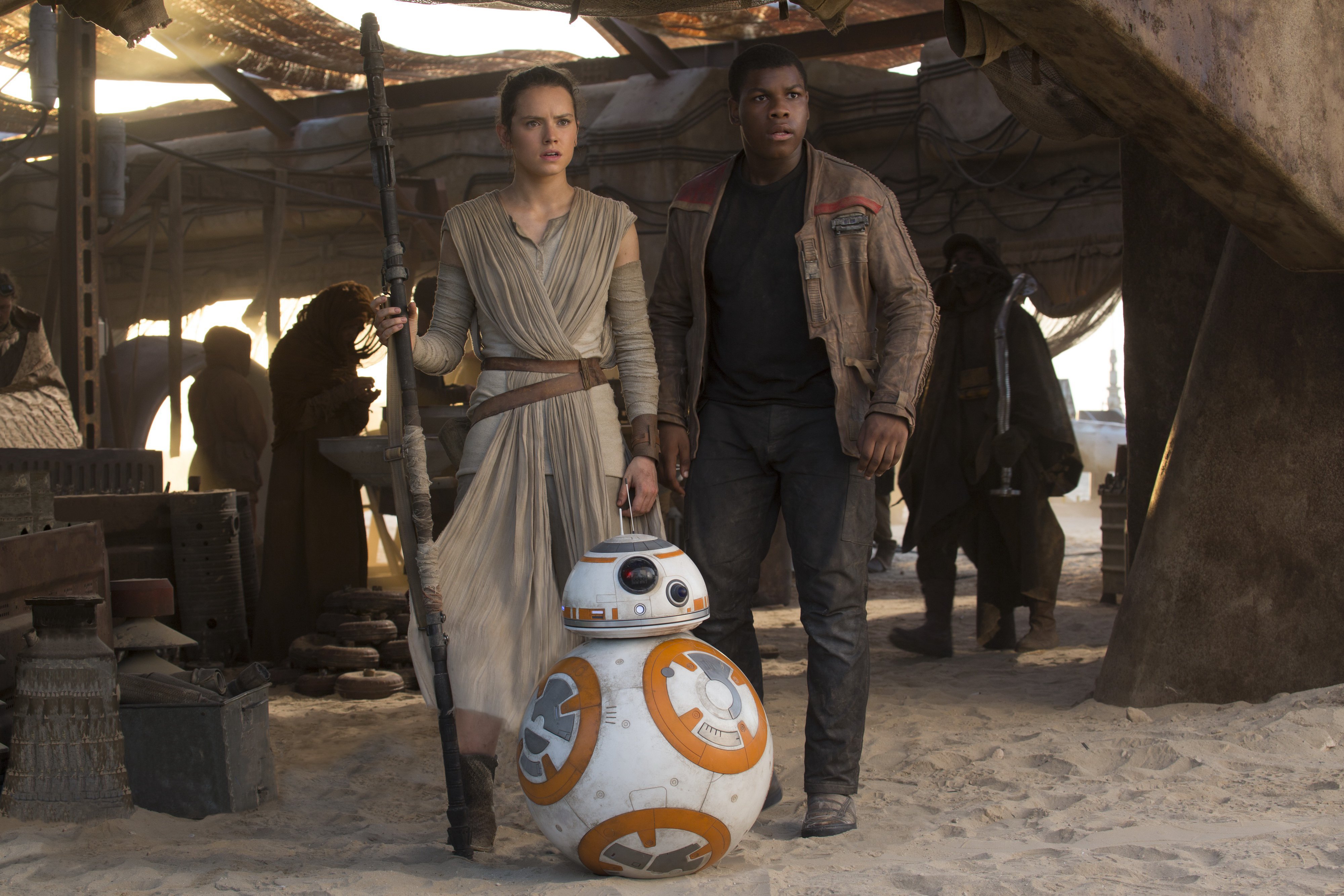 75148 Encounter on Jakku provides a section of Niima Outpost but I think there is room for further expansion. We see plenty of unusual creatures and aliens during this scene, including the hulking Happabore which could form the core of a small set, perhaps alongside Finn, Sarco Plank and Constable Zuvio. Unfortunately, many of the scenes based in Niima Outpost were cut from the final film so such a set may not prove popular with the wider LEGO Star Wars audience.
The First Order tracks Finn to the settlement and a pair of TIE Fighters attack Niima Outpost. Rey, Finn and BB-8 flee towards a Quadjumper but it is destroyed as they approach so they are forced to take refuge on board another ship landed nearby, the Millennium Falcon. The Quadjumper would make for an interesting LEGO model but the vehicle's limited screen time might harm its sales potential so I think we are unlikely to see it, except perhaps in miniature form.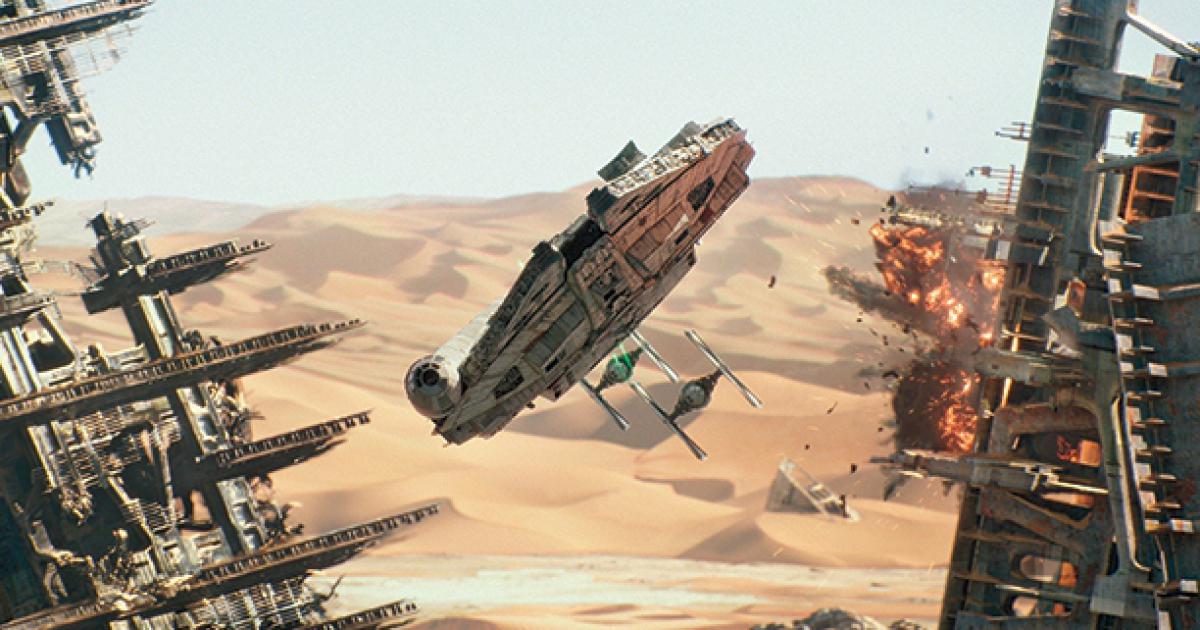 The Falcon is pursued through the Graveyard of Giants but escapes the chasing TIE Fighters and leaves the planet. However, it is quickly ensnared in a tractor beam and is drawn aboard the enormous Eravana. Believing this to be a First Order vessel, Rey, Finn and BB-8 hide in a maintenance compartment but are discovered by Han Solo and Chewbacca who agree to help them return BB-8 to the Resistance base on D'Qar once Rey explains that the droid is carrying a map to Luke Skywalker.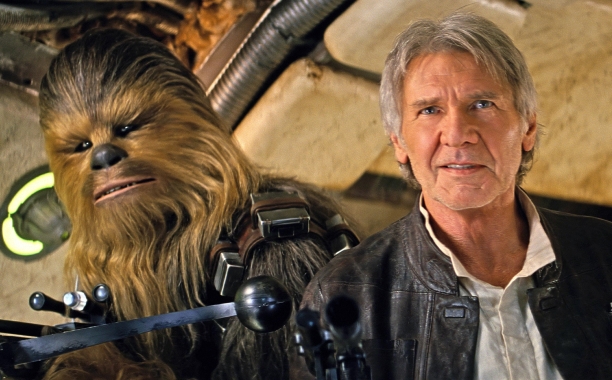 As they prepare to leave the Eravana is boarded by the Guavian Death Gang and Kanjiklub, two criminal factions to whom Han owes money. They attempt to negotiate but soon engage in a scuffle as Rey inadvertently frees the terrifying Rathtars which are being transported. Han, Chewbacca, Rey, Finn and BB-8 escape into hyperspace on the Millennium Falcon, abandoning both criminal gangs to be slaughtered by the Rathtars. This scene is ideally suited to a small LEGO set and would provide a perfect opportunity to include a Han Solo minifigure in a much cheaper set than 75105 Millennium Falcon. I would love to see a brick-built Rathtar which could perhaps borrow some of its design features from the creature in 76060 Doctor Strange's Sanctum Sanctorum.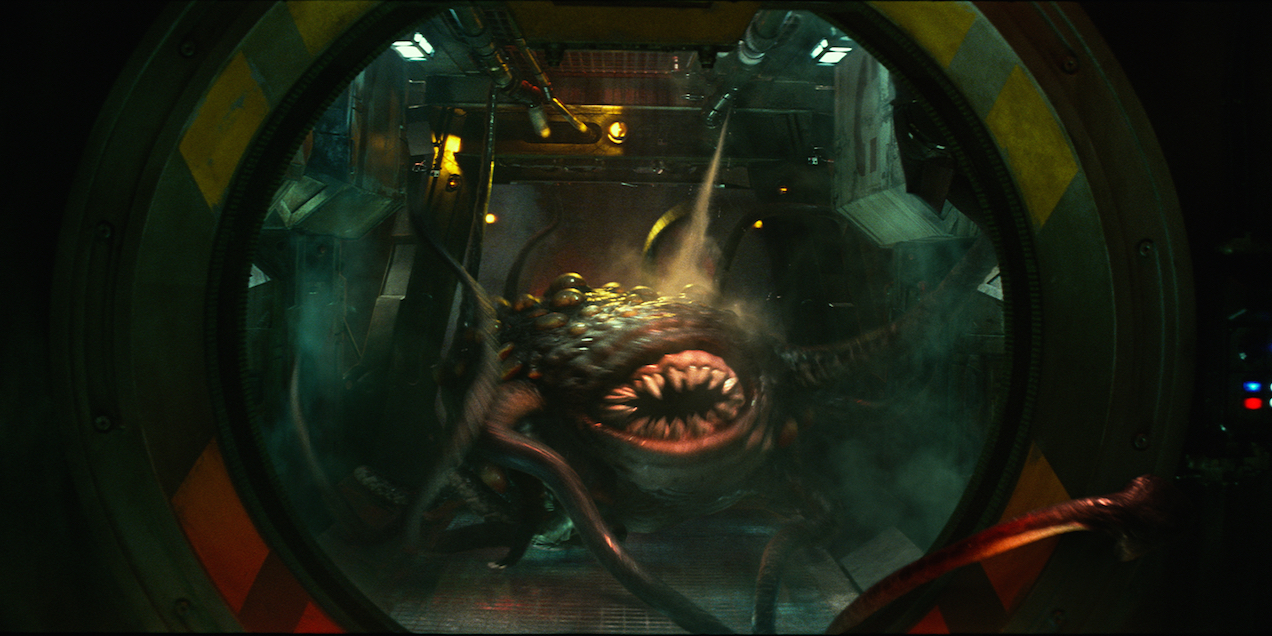 Han recognises the need to transfer BB-8 to a new ship which cannot be tracked by the First Order so takes Rey, Finn and the droid to Takodana. There they meet Maz Kanata at her ancient castle but attract the attention of Bazine Netal, a spy in the employ of the First Order, as well as GA-97 who reports their location to the Resistance. This building has already been represented by 75139 Battle on Takodana but I think further expansion is necessary so would be delighted to see another model which represents the interior of the castle. Captain Sidon Ithano and Quiggold are my favourite background characters from Star Wars: The Force Awakens and I hope they would be included in such a set!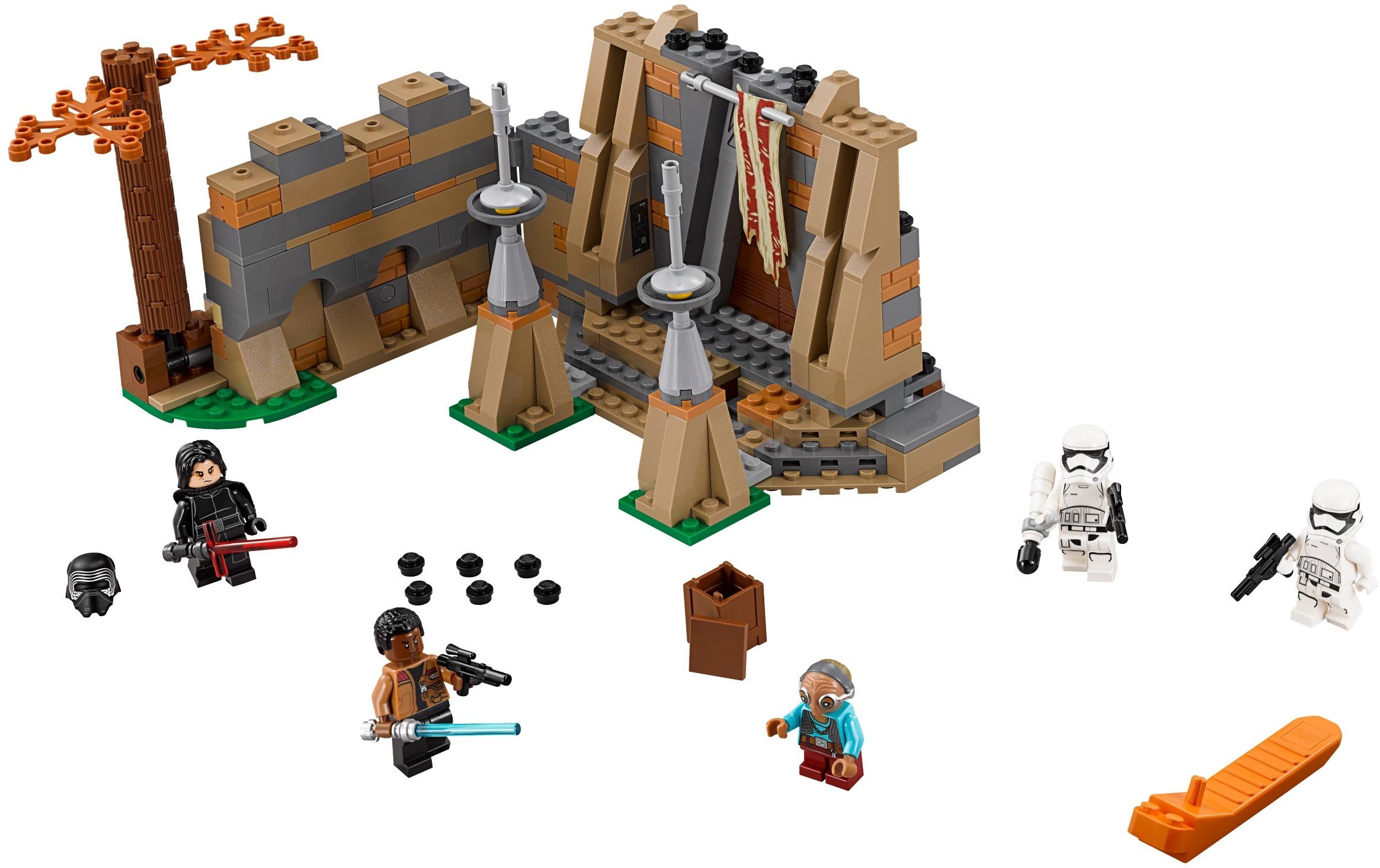 While Finn seeks transportation to the Outer Rim, Rey is drawn into the depths of the castle by the Force. She eventually comes across a chest containing Luke's lightsaber and experiences a series of visions upon touching it. Maz urges her to take the lightsaber but Rey refuses and flees into a nearby forest with BB-8, terrified by the vision. At that moment, the First Order elects to finally reveal their destructive power to the galaxy and Starkiller Base's deadly superlaser destroys the Hosnian System, which forms the base of the New Republic. Furthermore, troops begin landing on Takodana in search of the droid and a battle ensues.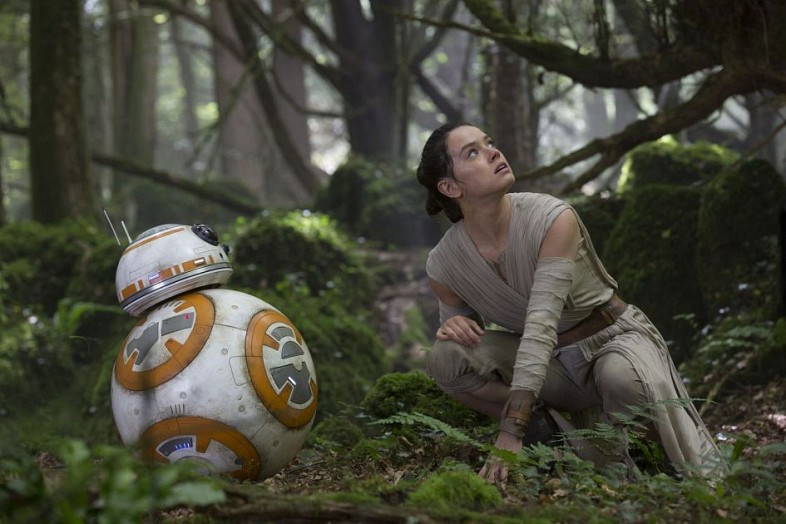 Stormtroopers secure the area around the castle but are decimated by a squadron of Resistance X-wings, led by Poe Dameron. Kylo Ren arrives as the battle rages and finds Rey in the forest. He realises that she has seen the map to Luke Skywalker so orders the First Order to withdraw, believing that the droid is no longer required. The heroes watch as an unconscious Rey is carried onto Kylo Ren's shuttle and Leia arrives on board a Resistance transport. They return to D'Qar with her and Han reveals that he saw their son, Kylo Ren, during the battle.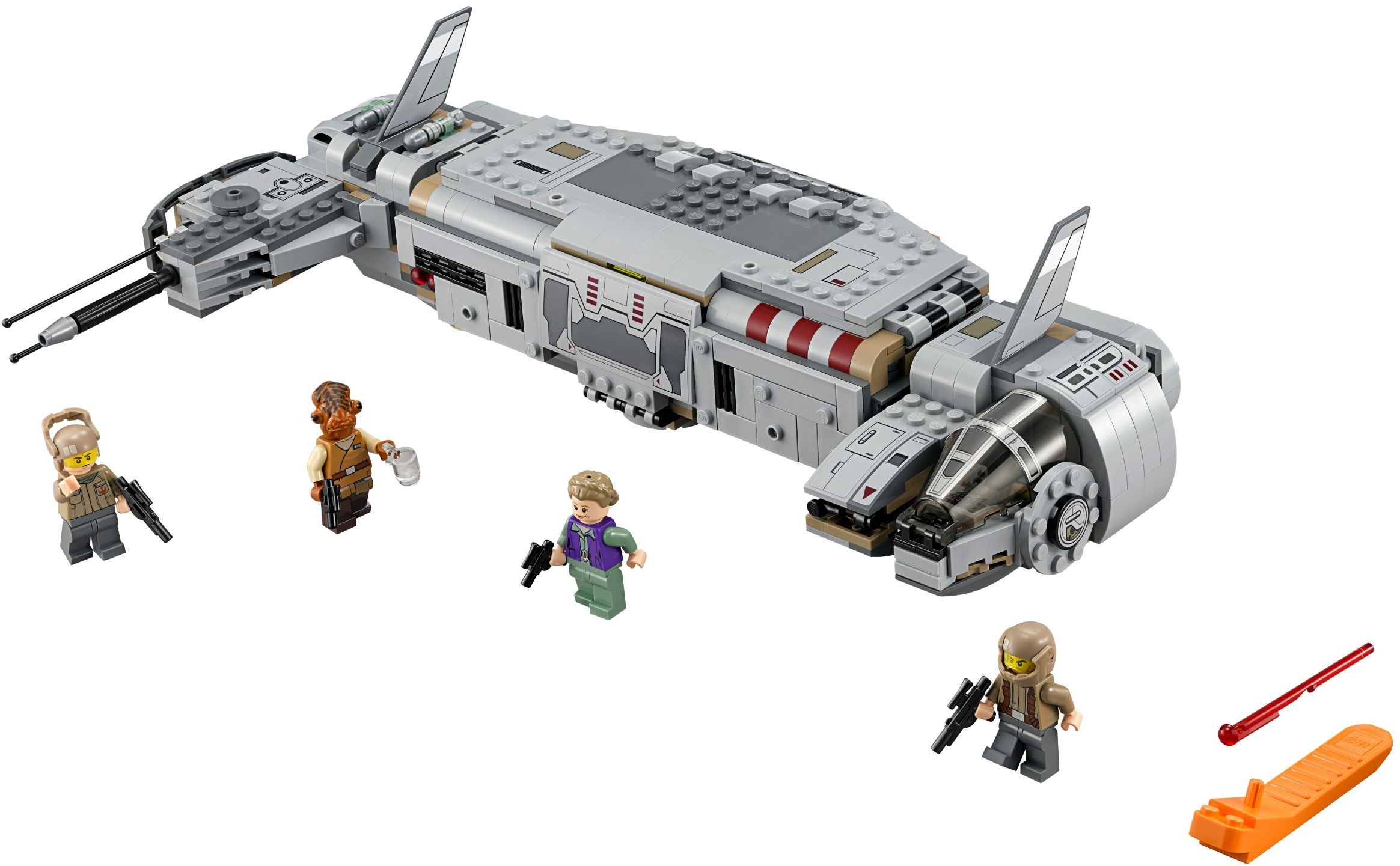 The Resistance Base on D'Qar is fairly prevalent in the film but has yet to appear in a LEGO set. This may be due to the lack of action at the base or because most of the minifigures which might be included have already appeared in other sets. Whatever the reason, I would be glad to see a set containing the Resistance command centre along with PZ-4CO, Doctor Kalonia and Lieutenant Connix, although I realise that this would have limited appeal for many people and is therefore very unlikely to actually happen.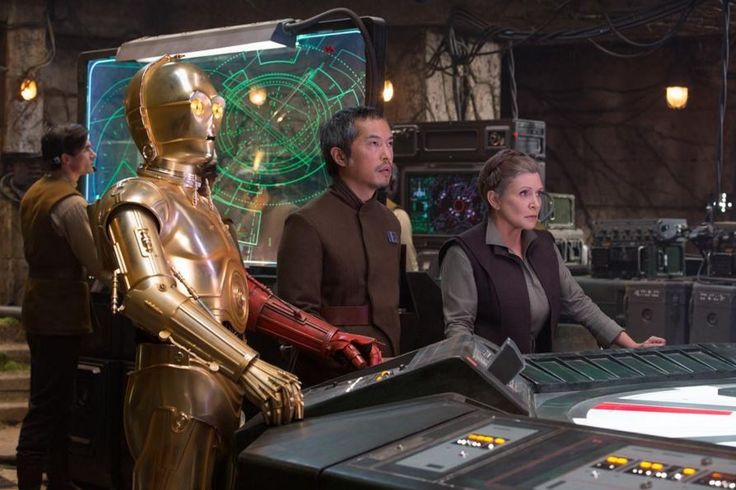 The map which BB-8 is carrying is revealed to be incomplete as the Resistance prepare to launch an attack on Starkiller Base. A powerful shield protects the planet and Han agrees to infiltrate the base in order to deactivate it, thereby allowing Resistance fighters to assault the vulnerable thermal oscillator on the surface. Finn accompanies the smuggler in the hope of rescuing Rey and captures Captain Phasma, his former commander, before forcing her to disable the shield. Meanwhile, Rey becomes increasingly aware of her Force abilities as she resists Kylo Ren's attempt to extract Luke's location from her mind, eventually freeing herself by using a Jedi mind trick on a nearby Stormtrooper.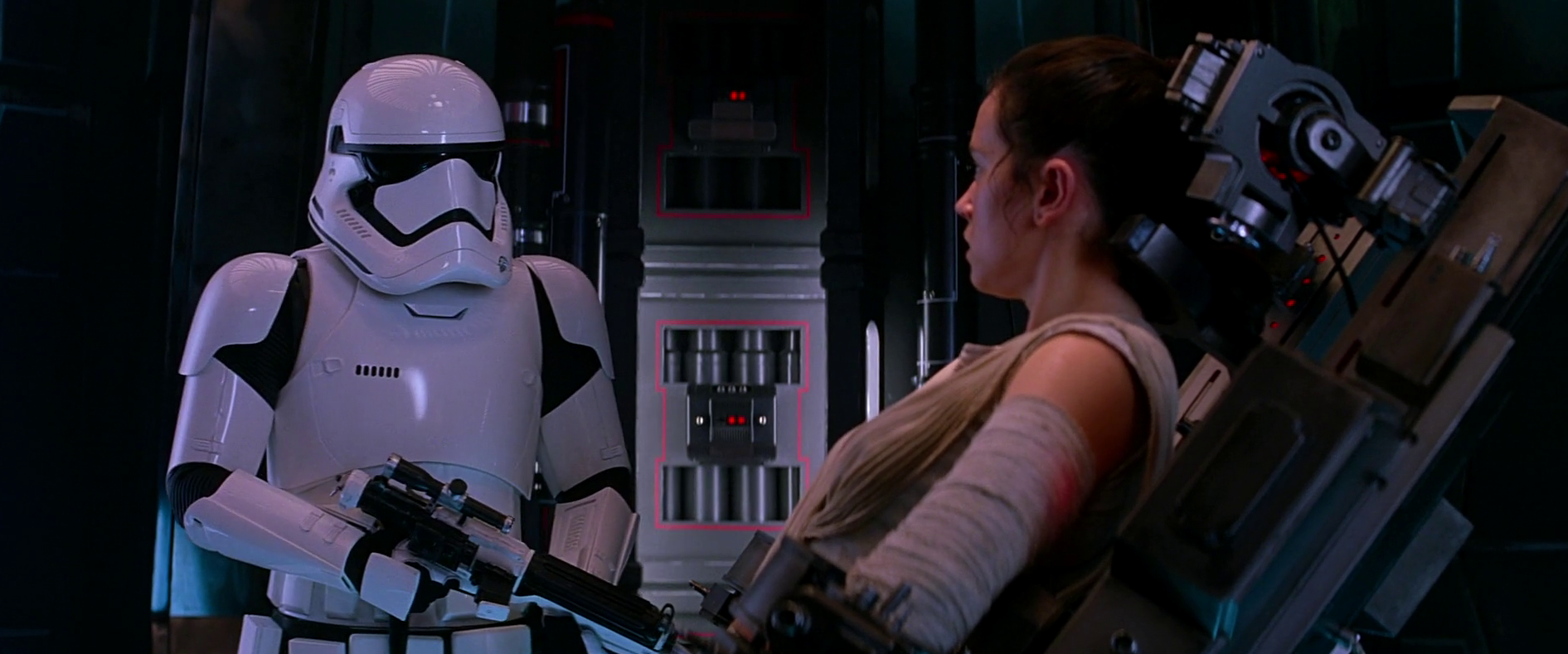 Many fans have expressed disappointment that 75159 Death Star was not replaced by a model of a similar style based on Starkiller Base. I would certainly welcome a couple of sets based on scenes which take place on Starkiller Base but I am not convinced that it would be appropriate for a model like 75159 Death Star as the design of the two battle stations is quite different. While the Death Star is totally manufactured and contains thousands of rooms, Starkiller Base is constructed on a planet and the habitable areas are therefore located on the surface. For that reason, I think a display model like 10143 Death Star II would be more appropriate, perhaps with a removable section for minifigures akin to the command bridge on 10221 Super Star Destroyer.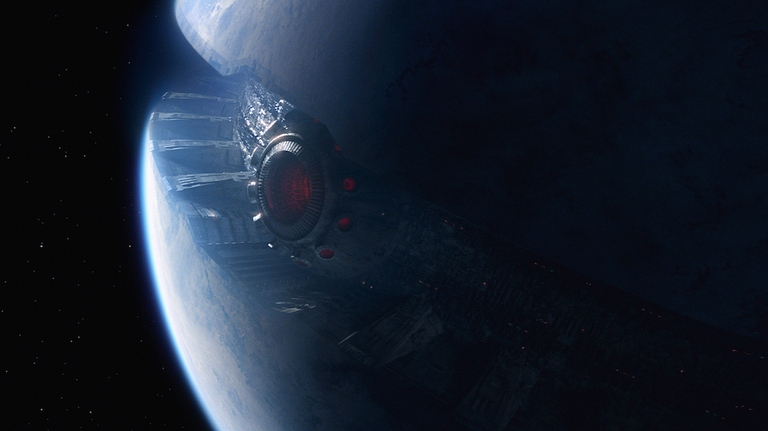 Having lowered the shield, Finn, Han and Chewbacca go in search of Rey but find that she is already free so decide to help the attacking Resistance starfighters instead. 75102 Poe's X-wing Fighter was released in the first wave of Star Wars: The Force Awakens sets but most of the other pilots are absent. We do not need any more T-70 X-wings but I would like to see a couple of the pilots, particularly Ello Asty, Jessika Pava and Nien Numb. Perhaps they would fit into a large Resistance base set if one was released.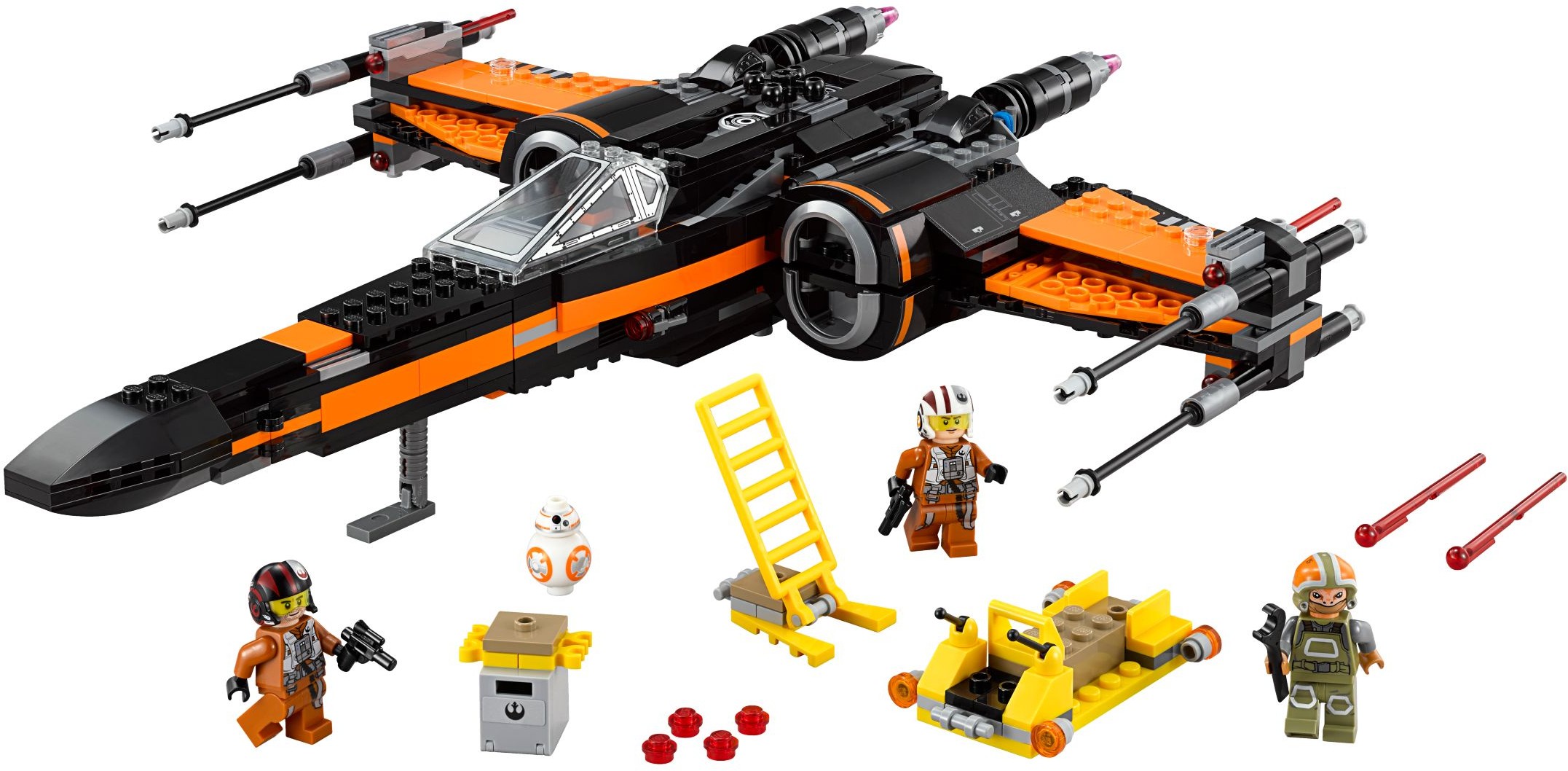 They set explosive charges inside the oscillator housing but encounter Kylo Ren who has sensed the presence of Han Solo and is also searching for Rey. Han attempts to reason with his son and begs him to return to the light side of the Force as Chewbacca, Finn and Rey watch on.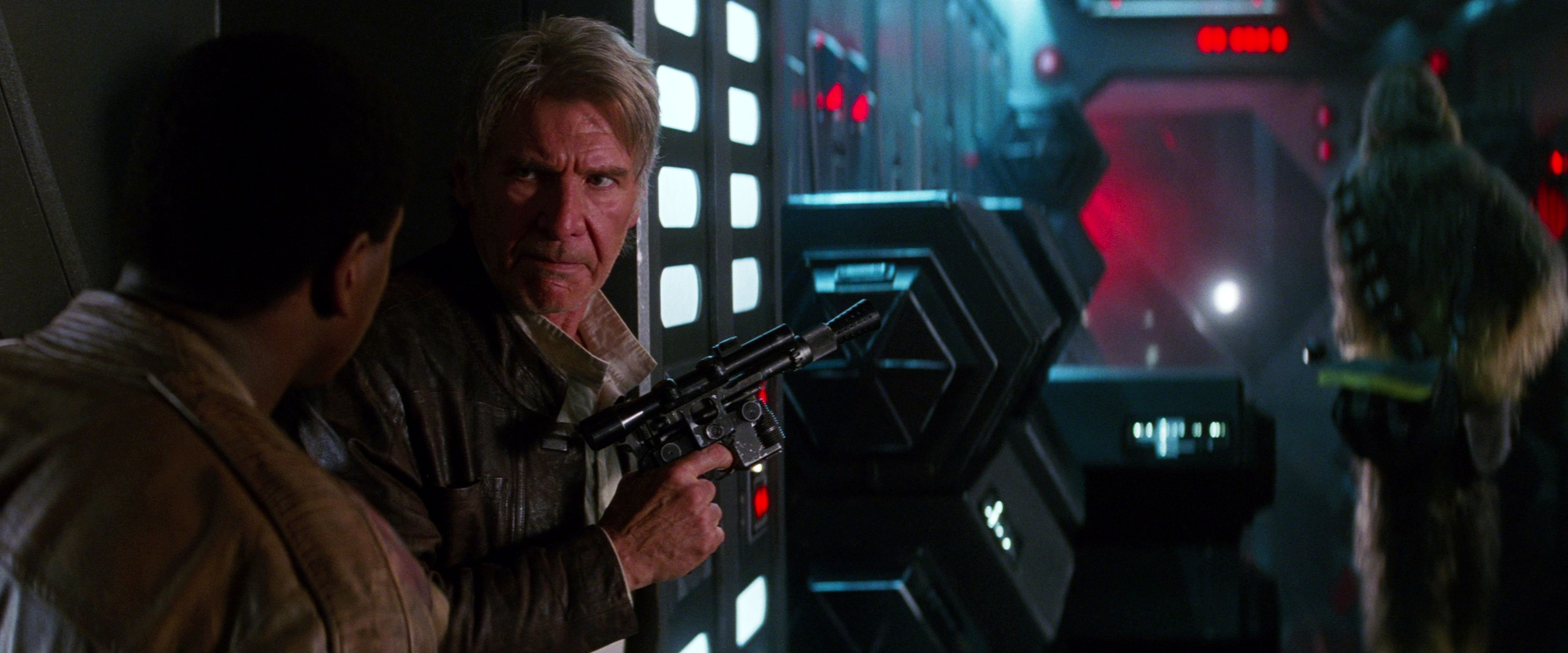 After a moment of indecision, Kylo ignites his lightsaber and plunges it into Han's chest, sending the heroic smuggler tumbling off the bridge to his death. Chewbacca roars with anger and wounds Kylo Ren with his bowcaster before activating the explosives, thereby opening the thermal oscillator to attack from Poe Dameron and the pilots of Red and Blue Squadrons. Han's death is among the most memorable moments from the entire movie but I doubt it will be recreated in an official LEGO set as there would be little opportunity for play and the characters in the scene have already appeared elsewhere.
The X-wings attack the oscillator and it is destroyed, thereby causing the laser weapon to overheat as the planet begins to crumble. Meanwhile, Finn makes a stand against Kylo on the surface but is quickly defeated. He reaches out to grab Luke's lightsaber but it flies past him into the hands of Rey and they duel, with Rey eventually getting the upper hand as she senses her powerful connection to the Force. I would love to see a play set based on this duel containing Rey, Finn and Kylo Ren as well as some collapsing trees, although the primary focus of such a set would be the minifigures as most are only available in slightly more expensive sets at the moment.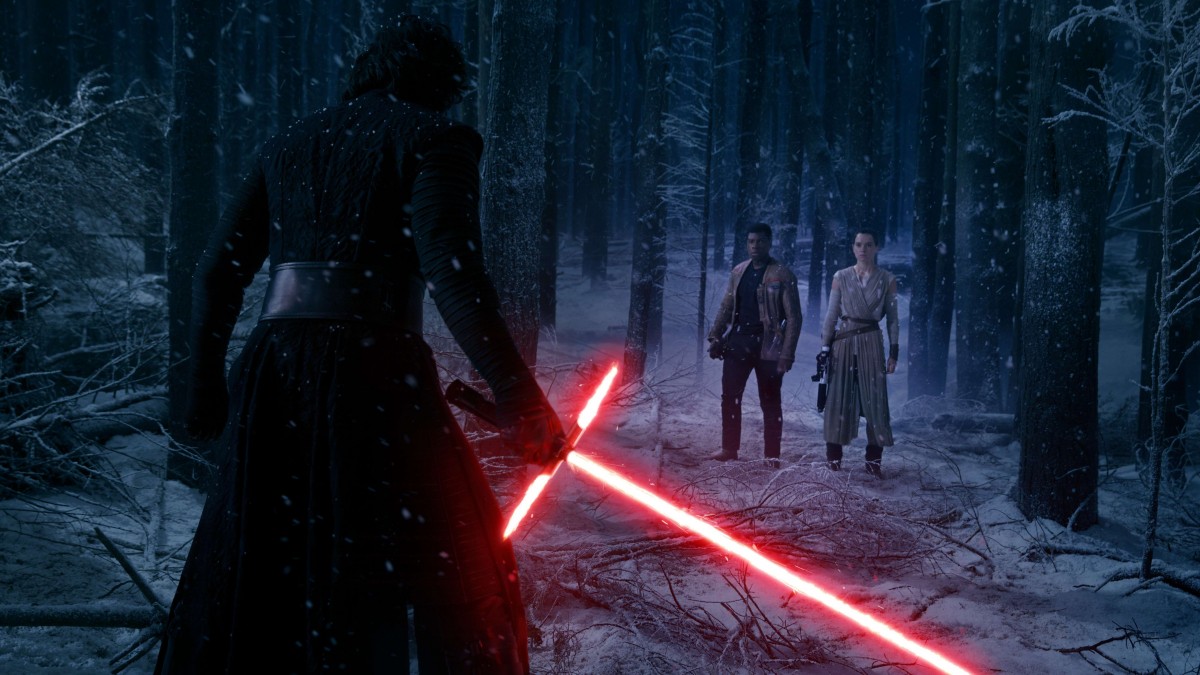 Rey returns to D'Qar on board the Millennium Falcon along with Chewbacca and Finn, who is critically injured. She embraces Leia upon their arrival and Finn is rushed to the medical wing as R2-D2, who has been kept at the Resistance base in low power mode, wakes up and delivers the second piece of the map. He and BB-8 project the entire map together and Luke's location is finally revealed.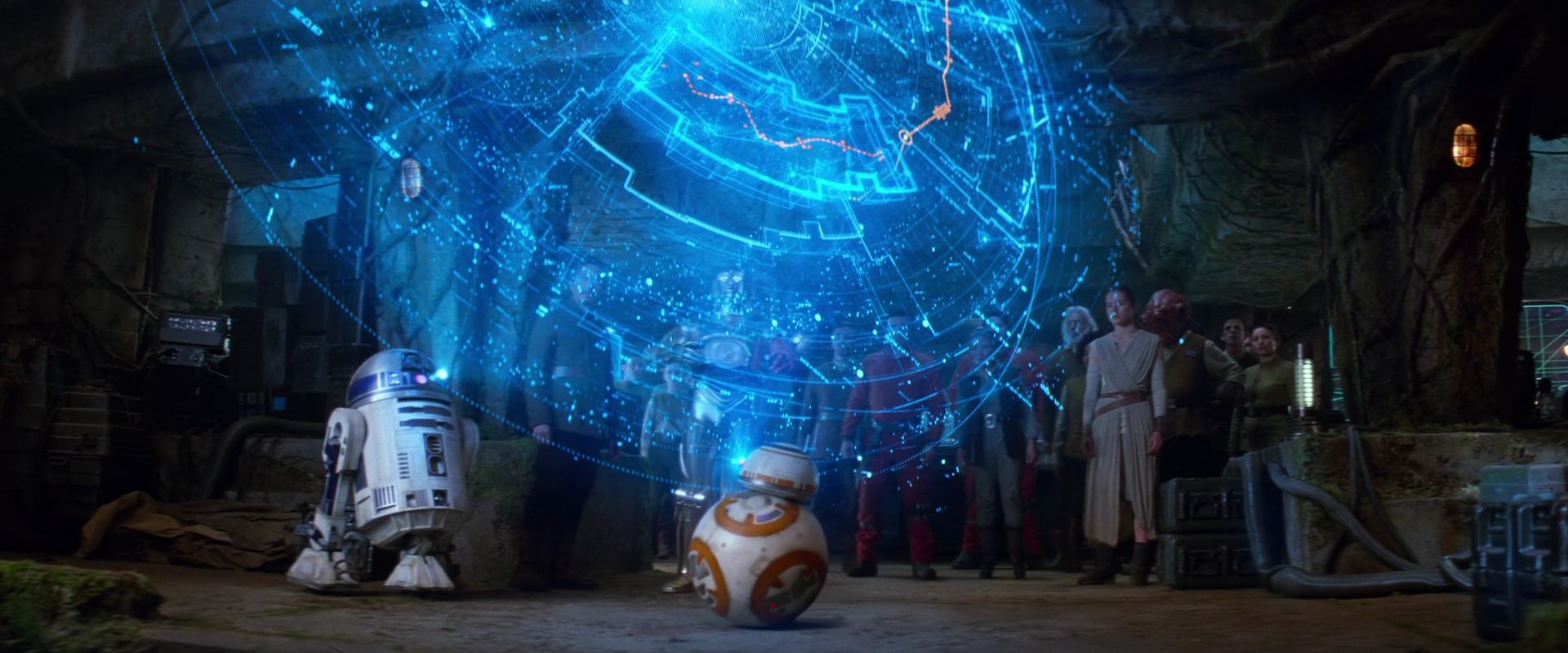 Rey, Chewbacca and R2-D2 leave for Ahch-To and find Luke among the ruins of some ancient structures. Rey's meeting with Luke would be ideal for a small set, although we know that Episode VIII will open on Ahch-To which will provide another opportunity for a set based on the planet. Perhaps a polybag containing a Luke Skywalker minifigure would be more appropriate for the time being, although we must assume that we will be seeing him when the LEGO Star Wars range for Episode VIII is released this time next year!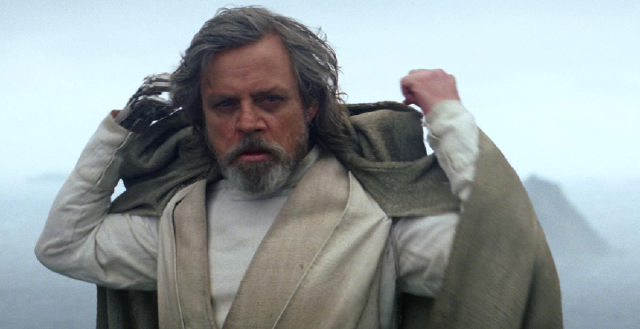 ---
As usual I am going to conclude by pitching set descriptions for three sets which I think would adequately complete the Star Wars: The Force Awakens range. I have used some artistic license where necessary to create what I believe to be plausible sets and tried to spread them across various price points.
75224 Rathtar Encounter - £19.99, $19.99, €24.99 - Han Solo, Bala-Tik, Guavian Enforcer.
Escape the Rathtar's terrifying tentacles!
Twist the dial to animate the Rathtar's tentacles or pose them individually.
Open the jaws to swallow a minifigure whole.
Includes brick-built Rathtar monster and three minifigures!
75225 Maz Kanata's Castle - £49.99, $59.99, €59.99 - Rey, Maz Kanata, Captain Ithano, Quiggold, Bazine Netal.
Encounter strange creatures in Maz Kanata's castle!
Rotate the chairs and discover Maz's concealed blaster pistol.
Assemble HURID-327 from the parts strewn around the cantina.
Open the crate to reveal Luke's lightsaber.
Rotate the wall panel and recreate Rey's Force vision.
Combine with 75139 Battle on Takodana to recreate the First Order's arrival.
Includes bar area, two tables, store room, HURID-327 parts and five minifigures!
75226 Star Destroyer Finalizer - £129.99, $139.99, €139.99 - Kylo Ren, General Hux, Lieutenant Mitaka, First Order Stormtrooper (x2), IT-000 Interrogator Droid, FN-2187, Poe Dameron.
Crush the loathsome Resistance with the deadly Star Destroyer Finalizer!
Seat up to four minifigures in the command bridge.
Control the laser cannons from the command bridge and fire the spring loaded shooters.
Activate the exploding computer terminal and recreate Kylo Ren's wrath!
Open the sliding door to the prison cell and interrogate captives inside.
Adjust the interrogation table and release the IT-000 Interrogator Droid from a hidden storage compartment.
Find Darth Vader's helmet and contact Supreme Leader Snoke in Kylo Ren's quarters.
Open the floor hatch and equip your troops with an array of weapons.
Extend the carrying handle and fly into battle.
Includes Star Destroyer Finalizer, Supreme Leader Snoke hologram and eight minifigures!
Let me know whether you agree or disagree with my suggestions in the comments below and post your own ideas.
Also, if you have not taken a look the eight previous instalments then you can do so by following these links:
I hope you have enjoyed this episodic analysis of the entire LEGO Star Wars range. It has been a huge amount of fun to write and might even have inspired some new LEGO sets along the way.
The series will return next year with Rogue One: A Star Wars Story and we will also be taking a look at other properties in the future so keep an eye on the homepage!
Sponsored content