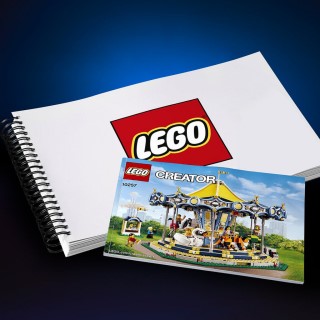 A cryptic image teasing the imminent announcement of an enormous new set was published on LEGO's Twitter feed last week and another has arrived today. This one compares the instruction manual for the upcoming set with that belonging to 10257 Carousel, stating that the spiral bound manual is precisely 2.56 times bigger than the 196-page booklet for the Creator Expert set.
That would yield a total count of 502 pages, far surpassing even the 316-page manual for 2007's 10179 Ultimate Collector's Millennium Falcon!
It seems very likely that a third teaser image will be published next Tuesday given the emerging pattern so keep an eye on Brickset for further coverage.
Sponsored content