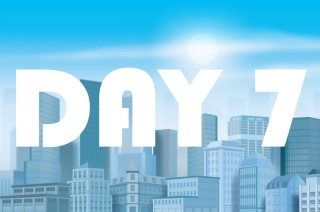 I think the first week of the 2017 City Advent Calendar has been marvellous on the whole, offering a varied selection of toys and furniture for the indoor area on the display mat. Hopefully we will venture outside today to find a similarly impressive model...
The young snowboarder from day two has evidently warmed up and is ready to go back outside in the snow with today's sled. This model consists of just seven pieces but looks superb, featuring a handle at the front for picking up the sled or pulling it along as well as two reddish brown hockey sticks that form the runners on either side.
View image at flickr
View image at flickr
Hockey sticks have been used for a similar purpose in previous LEGO Advent Calendars but these are particularly notable, having been cast in a new colour which could prove useful. It is unfortunate that the runners do not actually touch the ground but they certainly look the part and there is plenty of room to seat or stand a minifigure on top.
Overall - 4.0 - This is a good rendition of a minifigure-scale sled but the reddish brown hockey sticks are definitely the highlight in my opinion.
Sponsored content