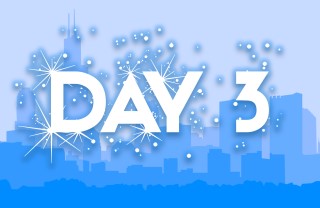 Minifigure-scale toys have been a consistent and enjoyable theme of LEGO City Advent Calendars during the last couple of years and I am hoping that will continue today, following the miniature Space Shuttle on day one.
Find out after the break...
This miniature cart definitely fits the bill! Its distinctive front and rear wings suggest that the model takes inspiration from Formula racing cars, in which case I like its childish proportions. Unfortunately, there are no tyres but that replicates the broad wheels of real Formula series racing cars quite effectively and I like the colour combination of red and black.
View image at flickr
Only two exposed studs are available to place the minifigure but that is adequate as their short legs do not allow the figure to sit down. He looks rather tall when standing on the cart but that only increases its charm from my perspective.
Overall - 4.0 - This is a simple model but it forms a perfect accompaniment for the child from yesterday.